We Need to Call OSHA. This Sawmill is Deadly
The difference between a cult and fame... is time.
2/4/2018
Start
½ PEP Start
15*level XP
Solomon is alive. Again.
Do we attack the sawmill? What is the plan? Ha ha. Plan. How quaint.
We want to go shopping before we go to the sawmill. Ye' olde armore shoppe!
The Naos district. Camlo is looking for a +1 Mithral Breastplate. Selling some stuff. Hand wave standard… Two hours gives us book price. Standard. He sells the weird crystal longsword and his normal +1 breastplate. Cezar buys a Mithral chain shirt and donates his armor to the church of Desna… today.
Aug 27. 10:00 am
We wait until the evening to assault the saw mill. A nap in the afternoon gets us ready for a night time raid. Full dark at 10:00pm. How do we proceed? The area has gone quiet. We case the joint until 10:30. Cezar gets a little closer to have a nice look. He notes that three guys with some skill at stealth who come off the street and head into the back of the sawmill.
The waterwheel is quite noisy. Can we make an easy climb check quietly. Thinking not near the top. We stop trying to be clever and approach the ground floor. Entering through the basement.
We hustle down the stairs to the 'basement' level. Cezar is at the door. Traps? Nope. Locked. 27 Unlocked. Slowly open door.
The undermill. 4 immense water wheels. To the south are belts and pulleys working pistons leading up above. We don't see anybody. We see no other exits. A log elevator on the far side from us goes all the way up. No stairs or ladders. We slowly move in and nothing jumps out. The elevator is just for hauling wood up to the next level. Just chains and hooks. It opens into the level above. Cezar notes some light. Hears nothing. Chano is appreciating the mechanics. The emergency stops are all rusted to shit!!! They won't work.
Two of us could climb the chains at the same time. Cezar and Camlo, then Cluddox, then Chano and Solomon. 15' of climb will get us to the next level. Cezar, Camlo, and Cluddox take 10 up the chain and peek into the next floor.
The whole floor is a loading area filled with waggons and ropes. The noise still fills the room. Also in the room Cezar makes out some guys in some strange robes and masks armed wit warblades. A few are still in the middle of putting on the robes. Chano, down below, hears the fully robes guys, "C'mon. Get your robes on! The Blade says we all have to be up there for this."
We attack!
Surprise round. 
Cluddox: Climb to the floor
Chano: Climbs 7.5
C1: Derp
C3: Derp
Sol: No climb. Sploosh! He's in the river.
Brian: This went downhill quick.
Mike: No, this went downRIVER quick.
C5: Surprised.
Cezar: 5' draw stab C4, 1hit 10dmg
Camlo: Draw bow, nock arrow
C2: Derp
C4: Derp
Full Round
Clud: Move to C1 1hit 16dmg
Chano: Up to the top. "Guys we have a problem."
C1: 5' and spell "Flee" at Clud. Makes his save with a pep.
C3: spell "Flee" at Cezar. With a pep he saves.
Sol: Swim: fail. Glub Glub. Second swim is fail by 5. He's holding his breath.
C5: Spell, "Flee" at Cezar. He's good
Cezar: Point for haste, To C4, 1hit 17dmg DOWN! Invis, move to C3,C5
Camlo: 5' step, Shoot C2, 1hit 13dmg, 2hit 16dmg, DOWN, to C5, 1hit 15dmg
Clud: 5' to C1, 1miss, 2hit 15dmg
Chano: Acid splash C5, 1hit 3acid
C3: GTFO!, AOO Cesar, 1hit 19dmg, move through clud, Tries to jump the stairs… and faceplant...
Sol: 5' down. Swim fail, 10' under and flowing toward the bay.
C5: Cast defensive, touch on Cezar, 1hit 6negitive
Cezar: 5' stab C5, 1miss
Camlo: 5', shoot C5 1hit DOWN, C3 2hit DOWN
Camlo: Uh guys…
Clud: Falls down the elevator to the water. Can't see him. Clud stays up.
Chano: Delay.
Sol: No progress, no loss
Cezar: Going to the stairs. Looking up.
Camlo: Take a knee behind the cart.
Cluddox: With a PEP he sees Solomon. A swim check gets him to Sol: Another check and Cluddox thrusts Solomon's head above water. Taking our time now, Clud gets Solomon to the chains and a minute or so later they haul Solomon up the chains.
Chano has been looting the robes off the cultists. 4 males, 1 female. Masterwork War Razors. No magic. Leather armor. 20gp each. The robes are garish but the mask is a patchwork deformed face. Big eye and no nose. Faint necromancy. Chano collects the masks. We don't put them on.
Now what? Chano dries off the drown rats. Cezar and Camlo take the chains and Cluddox leads the other two up the stairs. Cultists turn to the stairs and "Whoa!, What the…?"
Init:
We're kind of in a stairwell. The rest of the room is a thick carpet of sawdust. Piles of lumber here and there. Still fairly noisy. Log splitters on the south of the room. Tools closet on the south wall.
C4: Wut? Moves to doorway and draw War razor.
Camlo: Move in, draw bow, shoot C3, 1hit 19dmg
C3: Ow!, Spell, "Flee" on Camlo, success
C5: "Flee" on camlo, success
C1: "Flee" on Clud, Fail!
Cezar: Move to C3, stab, 1hit 7dmg DOWN!
Sol: Delay
Chano: Cast C4, Shocking grasp, 1hit 22elc, DOWN!, Move up.
C2: Move behind Cezar?, good, Death touch, 1hit 4dmg
Cluddox: Flees, down the stairs and plummets back into the water.
Camlo: Shoot C2, 1hit 15dmg, 2hit 14dmg, DOWN, to C5 1hit 13dnmg
Sol: Undelay, go check on Cluddox
C5: Inflict light wounds, 1hit, 7dmg
C1: 5' to Chano, Slash, 1hit 7dmg
Cezar: on C5, 1hit 10dmg, DOWN!
Chano: Cast defensive, Shocking Grasp, 1crit 32elec SPLAT!
Done.
Chano, "Are you wet again?"
Cluddox, "..."
½ PEP to Brian
We loot. Same shit. 20gp each. On this level there is an opening at the stairs. We can look up to the top two levels. We don't risk being seen just yet.
Stealth by Cezar. There is a cultist coming down the stair. Doesn't seem to have noticed Cezar. We ready actions.
???: "What are you doing? He's waiting for us."
Chano: We're on our way. Come and give us a hand.
Cezar notes he's heading away anyhow.
We head up the stairs.
They turn again and continue up and another room opens to the south. We note noone on this level. This level has more lumber cutting devices. This is the last stop of the elevator. A closed door in the stairwell. We note some movement near the top of the stairwell opening. They haven't glanced yet.
???: They'll just be up in a second.
We hear another voice: We need all hear to hear my message. You have been led astray for too long. We should all reaffirm our faith by taking the life of Justice Ironbriar.
Cezar hustles up the stairs. A thick layer of sawdust. Cluttered benches. Things have been cleared back with Ironbriar strapped to a bench and bloody. One robed cultist, not wearing a mask, is the guy that Cezar was tailing and who was taking sketchings. His robes are blood splattered.
Init:
Surprise
BBEG: Do not disrupt this. You understand Ironbriar made poor decisions. He pulls a cloth from something on the bench and part of the room is darkness. I know you understand death. He points to Cezar, "you can talk."
Surprise
Camlo: Take a shot at C1, 1hit 16dmg
Cezar: Darkvision, "I don't talk much" shuriken at C3 1hit 16dmg
C3: surprise
C4: Surprise
C5: surprise
Chano: "What's up?"
Cezar: We're fighting
Chano: Delay
C2: Cast Flee at Cezar, good
C7: Cast Flee at Cezar, good
Sol: Delay
Clud: Move up to mele.
Top of the round
BB: "Father skinsaw doesn't like intrusions Touch attack. Divine energy, Clud peps his save and fails. -6 to str!!!
C6:  Flee cezar, good
C1: Move past Clud to Cezar. Flank on Clud 1hit 9dmg
C8: Move and cast on BBEG
Camlo: Move up stairs and shoot BBEG, 1miss, 2miss, at C1, 3miss
Cezar: Invisible, 5' to BBEG, PEP, 1miss
C3: to Clud 1hit 6dmg 5'step away
C4: Defensive, Flee, cezar good.5' away
C5: Flee, Cezar, fail.
Chano: Move up, cast defensive, Haste. Everyone but Solomon.
C4: Clud 1hit 18dmg
C7: Move up
Solomon: Move up stairs to Camlo. Spiritual Weapon to BBEG. 1miss
BBEG: None more need die today, father skinsaw decreed it. Surrender and you live.
We don't answer.
BBEG: Combat casting, To Camlo, he hears a suggestion, Your friend is about to flee, you should follow and make sure he's safe." Peps galore, and Camlo makes it. Moves to the wall.
C1: 5' to camlo, Flee, he's good.
Clud: ½ Pep for skip, 5' to C3, 1crit 60dmg, DOWN, to C2, 1hit 8dmg, 3hit 21dmg DEAD
C6: Undelay on Clud 1hit 17dmg
C8: undelay on Clud 1hit 18
Camlo: to BBEG, 1miss, 2hit 14dmg, 3miss, to C1, 1hit 19dmg DOWN!
Cezar: Acrobatics to the floor below. He peps to the lower. He lands gracefully to the lower level and continues his run. :(
C4: Touch Cludd. Miss chance fail. 5' away.
C5: past Chano, move to Clud, 1hit 19dmg
C7: Flank Clud, miss chance
Chano: Shocking Grasp BBEG, 1hit 18elec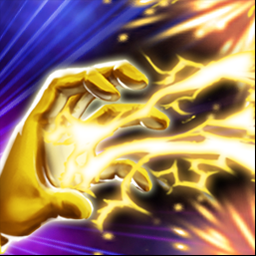 Sol: move up, fire breath on, C8, BBEG, DC16 13fire, SW to C7, 1hit 4dmg
BBEG: 5' and heal self
Clud: 5' rage, power attack,
BBEG: This is NOT supposed to happen!!!
C8: To Solomon, touch death, 1hit 6dmg
Camlo: Shoot C8, 1hit, 15dmg, DOWN!, 5' and move to BBEG, 2miss, 3miss, 4miss
Cezar: C'mon back!
C4: move to Clud, 1crit 10dmg CLUDDOX DEAD!
C5: to Sol, 1miss
Chano: to C5, BBEG, Lightning bolt, 21elec
Sol: Breath, 12fire, SW to C5, 1hit 8dmg DOWN, 5' south
BBEG: to Sol, CSW on chano, Combat casting? Nope, he loses the spell!
Cluddox: …
Chano: move to Ironbriar, BBEG AOO, 1hit 5dmg, Shoot C4, 1hit 20dmg
Cezar: move to flank BBEG AOO, 1hit, 3dmg, last pep for 1miss
C4: Move to Camlo, 1miss
Chano: to BBEG, Cast defensive, PEP for 1hit 19elec
Sol: Heal check on Cluddox. DEAD DEAD, Touch of flame on BBEG, 1miss, 5' south
BBEG: 5' to corner, "Flee" on Cezar. He's good. "She will have destroyed the faithful! Nooo!!!"
Clud:
Camlo: Shoot C4 1hit 15dmg, DEAD 2miss, 3miss, 4miss
Cezar: 5' Ninja Haste, 1miss, 2miss, 3miss
Chano: MM 13force
Sol: Heal Checks, SH on BBEG, 1miss, CMW on Ironbriar, 13heal, He doesn't look happy.
BBEG: Cast defensive, He disappears.
Clud:
Camlo: Delay, Close eyes.
Judge: Looks around, "there's no point anymore, she's destroyed everything
Cezar: Blind self, Delay
Chano: Cast defensive, Glitterdust, BBEG appears, but only Solomon is blind.
Camlo: 3 at BBEG, 1miss, 2miss, 3miss, 4miss
Cezar: move up, 1miss
Sol: Save? Good, Not blind, "You gonna come at us?"
Judge: "No point. I should have known"
BBEG: Combat casting. CCW on Judge,  1crit Judge is down.
Clud:
Chano: MM on BBEG 9force STAGGERED
Camlo: shoot, 1miss, 2miss, 3miss, 4miss
Cezar: Last point for 3, 1miss, 2hit, 4dmg DOWN
Out.
We stabilize the two.
Is this floor on fire? Yes! We put it out. Solomon wants to punch Camlo but restrains himself. Cezar covers the darkness thing. We can see. Chano thinks it's a sect of Norghaber, Deity of thieves and assassination. But there is a very small sect that is batshit, fucking, loco.
Loot the cultists. X8, Same as the others. 20gp each.
Ironbriar is bare. BBEG, +1 War razor, Wand CMW 12charges, mithral shirt, disturbing mask made of a spiral of long human skin, moderate enchantment, +2 dagger, 750gp, sketches of people including Ironbriar, sketches of sihedron runes with many question marks.
This appears to be some ritual spot. The stains of blood confirm this. It appears that furniture can be shoved aside, weapons hidden, and sawdust used to cover the stains and marks.
Camlo ties up the bad guys, and gags the cleric. More loots. We find more robes and more sharp sacrifice things. The office that leads up to the rookery. We take 20 search. It actually appears we weren't the first to toss this room. He finds a footlocker that's been pawed through. We find an additional secret compartment. A number of oddments. Books, seacharts, book on a new school of magic, Chano is sure the book is Fake News, fine painting of a carving of a frozen waterfall. Wizard spell books. No magic. Chano takes a look. A list follows. The second book is the Serpent's Tane. 5,000gp. A slim volume in the secret compartment. A ledger/journal. In this journal is something recorded in a cypher. Draconic, elven, and infernal! The masks are human skin.
6th 3744 XP
After a couple hours on a 'take 10ish' search, we find nothing. Our guests both become conscious. Camlo makes the BBEG be not conscious again.
Judge: That bitch, she's ruined it all. I was charmed, forced, fooled.
Us: By?
Judge: What do I get?
Us: Let you go?
Judge: You swear to Abadar?
Us: Swear upon Abadar we will let you go if you answer our questions.
Flavor Text:
To hear him tell, (the truth) He is the leader of the skinsaw men, in charge of the brother's seven, a cult of norgerbier that's been in magnimar for decades. He is mad at a lamia matriarch known as Zenetia. She is responsible for the skinsaw murders. Anetia was forcing a deviation from the faith. The Sihedron rune was to be carved into the bodies. Not or Norgerbier. Aldern was recruited because she needed more help. Solomon thinks that specific point might not be truth but we can't get more about it out of him. He shares the location of Zenetia's lair. At the top of the Shadow Clock in Underbridge. She knows who we are and gave some of her faceless stalkers against us. She also funded the prohibitivly expensive poisoning.
He claims we destroyed the cult as he is the only one left. The cult from Korvossa got wind of this sect about the straying and they sent BBEG here and that's where he came from. The Blade of the Father was sent to put the cult back in order. The Blade got the jump on Ironbrier and that's why the judge was found by us tied up.
Solomon gives a little diplomacy at the Judge: If you are better equipped to take her out, she has in her service a flesh golem called the scarecrow, it is intelligence, self aware, and a murderer. There should be about 5 faceless left near the top of the tower with her. Alama matriarch is unearthly beautiful despite the snake tail, a sorcerer and well versed in the arts to tsway the minds of others. She can fly with spells. She has a sihedron medallion and a mask which gives her the gaze of medusa.
The masks allow us to see the true beauty of death.
He is certain that the Lord Mayor is on her death list! She liked Aldern because beneath the house was the lab of Voral Foxglove. He. was one of the original seven. The fungus, Voral's Phage, was harvested and sold to the Red Mantis.
Chano has heard that Lamia are hate filled inheritors of an evil curse. Matriarchs are queens of the horrible race and all scheme to break their race's curse. Large. Use Scimitars, Immune to mind affecting effects. SR. No ER, No DR. Can drain wisdom with a touch. Cast spells a sorcerer from the cleric list. At will Charm monster 3/day major image mirror image suggestion. 4 3rd/day 12HD Feats extend spell tw fight shape change,
End
½ PEP
15*level XP
Paul PEP
½ to Joe for chain fiasco
P2P
Mike: ½ to Kev, and ½ to Eric for arrows
Eric: ½ to Joe for chains and fire, ½ to Kev for damage
Kevin: Eric for arrows, ½ to Brian for spells
Brian: ½ to Joe for the chain, ½ to Kev for save him
Joe: ½ to Brian for spells, ½ to Eric for keeping us going
Possible delay of game 4:00
This entry was posted by
kevin
and is filed under
Announcements
.