Some Old Friends Throw Us a Housewarming Party
Revenge is profitable, gratitude is expensive.
1/28/18
Start
15*level XP
½ PEP
Eric ½ PEP for play Cezar
Beneath the Irespan: The Underbridge. (the shadow) Seedy taverns, brothels, and gambling dens. Magnimar's most dangerous district. Most roads are just muddy gaps between huts. Short stretches of broken cobblestones. The rest of the stones have been sold off.
Pop: 1,000. Ten pilings remain. One is the Gecko. An old iron statue. The Shadow Clock. Abandoned. The abandoned shrine to the Dawnflower. The Friendly Merchant is the safest place to dock.
The Irespan makes sailing difficult but there are a few docks. The most of the smuggling in Magnimar happens here.. There seems to be an almost uncanny knack for getting around the law under this titanic bridge.
The only real routes between upper and lower is a large road in the north. Or the Arvensoar. A tower, full of battlements, and major thruway for travel up and down the stairs.
It's just past midnight. We're making our way back to Kaijitsu manor. We use the road. A few guards giving us ragtags a glance, but we sweet talk our way home.
Aug. 17
At 6:00am Cezar and Chano hear knocking at the door. The rest of us snore too loud. Chano finally gets around to the noise. A group of servitor-dressed peoples introduce themselves as one of the concierge staff taking care of the manor.
His understanding that the family that was staying has left and they are here to return the manor to working order.
Cezar: Clean quietly.
Them: Uh… certainly.
8:00am Cluddox, Cezar, and Chano make their way to the noisy door again. A finely dressed house servant is waiting for us.
Tunar: Hello. I am the maitre d of Lady Deverin. She would like to invite your leader for tea promptly at 11:00. She would like to welcome you as neighbors and thank you for ridding the dwelling of the recent... "unpleasantness". He describes Solomon and repeats 11:00.
We promise to present our "leader".
Chano pounds on Solomon's door and give him the 'good' news. Chano heads back to bed. Clud and Cezar get some chow.
8:30am Another knock at the door. Solomon goes this time. As he swings it open he is surprised when someone slams against it and forces themselves in! Several guards with Tsuto and his friends!
Init! 
Surprise round.
Tsuto: Hello, Solomon
Krogan: I'm getting back my captainship by kicking your ass!
G3: 5' and punch. No weapon? 1miss.
Sol: Firebreath. DC:16. 16fire. "We're under attack."
Lyrie: Krogan? You sure we can't kill them?
Orik: Do that again and you're dead!
Krogan: Steps past and "Do that again and your guts get my blade."
Camlo: Grab bow and get to door.
Lyrie: Ray of Frost 1miss
Tsuto: Moves in
Chano: Grab staff get to door.
Cluddox: Vault over table and come running.
G2: move into entryway
Orik: move in
Cezar: Run into living room
Standard
G3: move in and punch Sol 1hit 4nonlethal
Sol: heat aura DC16 4heat, Touch of Flame on Orik 1hit 6fire (he doesn't seem to take it)
Krogan: Punch Sol 1hit 7non
Camlo: Open door and move down stairs.
Lyrie: Moves into the entryway. Pull wand and point at Solomon.
Tsuto: Draw bow and ready on Sol
Chano: open door and over rail. "Looky what we have here."
Cluddox: ready attack for someone to come in the main room.
G2: move up
Krogan: move up punch Clud 1miss
Orik: moves in, AOO from Chano 1miss, AOO Cezar 1hit 8dmg, "grr.. No one has to die here." Punch Chano 1hit 11non
Cezar: move to flank Orik, AOO on Cezar 1hit 9non, 1hit 20dmg
Orik: That's it! Someone is dying today.
G3: closes outside door. Spear through handles.
Sol: Move and shift aura DC:16 3heat, touch of flame on Tsuto, "you will leave or die" natural 1
One of the servant cleaners that was cowering near the fireplace, suddenly it's shape snaps back into a form we've seen before. It steps over to Cezar and attacks 1miss 
Out of the bathroom comes another. To cluddox, 1miss
One from down the stairs to Camlo. Natural 1 
Fome the bedroom to Cezar, 1miss
Krogan: Withdraw from heat. Looks at the faceless things and freaks out. "Tsuto what did you get me into?'
Camlo: Tumble away. Success He lines up a shot at Orik and gives a thought to Krogan joining our side vs giving him a reason to attack us… Erik thinks. I'm shooting Krogan. 1hit 12dmg 2miss
Lyrie: Shocking grasp on Sol, 1hit 11elec
One from the dining room to Cluddox 1miss
Tsuto: moves to flank sol and 1miss
Cluddox: Punch 4 1hit 5non, "What's going on!!?!"
G2: 5' out of heat and draw crossbow. Shoot #6 1miss
Orik: Looks at Cezer, "these your things?"
Cez: Thought you brought them.
Orik: 5' to #6 1miss 2hit 8dmg
Cezar: Invisible, move to corner, attack #6 1hit 20dmg
G3: Swears at Sol, punch 1miss, move into living room, "the hell?"
Sol: Heat gone, 5' and lecture Tsuto while drawing sword. 1miss
#6: tumble between Orik and Chano
#1 squeeze behind Camlo for flank, 1hit 14dmg
#5: 5' to Orik flank, 1hit 23dmg
#2: on Orik, 1hit 12dmg Orik is DOWN
Krogan: 5' to Chano, 1hit 8dmg
Camlo: 5' step, shoot #6, Aoo 1miss, 1hit 18dmg, DEAD! Shoot 1, aoo 1miss, 2hit 16dmg
Lyrie: 5' to sol, shocking grasp, 1miss
#3: jumps down move to flank camlo, Natural 1
Tsuto: Those are not mine. Do you wish help or do I shoot you where you stand." Bow in Solomon's face. He turns and shoots at #3 1hit 2hit, That enough for you, bastard?
Chano: Guessing Krogan is gonna hit him again. 'We have mutual enemies here" MM on #3. Cast defensivly, 13force DEAD! 5' step out of flank.
Cluddox: Pick up a chair. Hit #4 1hit 7dmg. Clud stays.
Another jumps from upstairs. Move to flank Camlo. Delay
#4 move to flank clud 1hit 19dmg
#2 to clud 1miss
G2: to #2 1miss
Cezar: Invisible, 5' to flank with Krogan but no weapon, 1hit 16dmg
G3: to #4, 1hit
Sol: We're not done yet. Looks to Cluddox, he's good for now, ready action to return attacks.
#1: to camlo 1hit 17dmg.
#5: move over to guard, flank, 1hit, 21dmg
G1: Move to Chano, punch, aoo 1hit 7dmg, 1hit 5non
Camlo: 5' out of flank, total defense
Lyrie: Wand MM at #5, 5'step back
Tsuto: 5' and shoot at #5, 1miss, 2hit
Chano: "Fine." 5' Cast lighting bolt from staff!, Krogan, #5, and #1, 19elec, #1 DEAD!
Clud: 5' to flank #4, 1hit 9dmg
#2: move to flank clud 1hit 18dmg
#4: to clud 1miss
G2: to rubberman 1hit
Cezar: Invisible to flank #5, 1hit 18dmg DEAD!
#3: attack #4 1hit, DEAD!
Sol: Maintain ready on Tsuto,
Krogan: Draw sword and go on Chano, 1hit 11dmg, 'Aaarrgh!!!'
Camlo: 5', arrow on Krogan, 1hit 15dmg, DEAD, 2nd on #2 2miss
Lyrie: Moves across and MM on Sol, 5force
Tsuto: Moves to the door, pulls out the spear.
Chano: Wand MM on #2 15force
Clud: chair to #2, 1hit 10dmg
#2: Move from corner to Camlo, up the stairs,
G2: Looks at Krogan's arrow filled body and drops his weapon.
Cezar: Invisible and moves to Solomon. Ready action to slice up Lyrie or Tsuto on hostile action.
G3: Drop weapon and surrender.
Sol: 5' to door Heal check Krogan. Dead, dead! "I don't know what ;you wanted Tsuto, but don't come back."
Camlo: Up the stairs. Shoot #2, 1hit 12dmg DEAD!
Lyrie: Curses and opens the door, leaves
Tsuto: Follows her
They book it out into the street. Cezar follows after yelling a message to Solomon.
Orik gets stabilized. The guards get tied up.
Tsuto and Lyrie goes to a secret cash in the Laos district and begin disguising themselves on the way to the north gate. His invisibility runs out.
Almost back to Kaijitsu manor, he notes a person amongst the crowd. Justice Ironbriar not wearing his ostentatious robe. He looks completely pissed off. Cezar goes for an immediate stealth and the justice doesn't notice him. He's heading for the Arvensoar.
Cezar puts a tail on him. Ironbriar seems to note a tail and ducks into an alley.  Cezar uses the hat of disguise and continues the trail. The justice heads down the lower city. Some clever maneuvers through the market areas but he doesn't loose Cezar's tail. He heads all the way to Ordellia. Cezar crosses the bridge fine and watches Ironbriar walk into Seven Sawmill!
XP: 5th 3840
20 minutes earlier. We're hauling bodies to the entryway. Chano harvests the bodies. "May Desna forgive you your evil acts."
Orik has become conscious.
O: So… Tsuto's gone?
Us: Yep
O: Shit. We just wanted the stuff. No one was supposed to get hurt.
Us: The chest?
O: Damnit. I just thought there would be a little head knocking and we'd be on our way.
Us: how'd you get out of the keep.
O: Lari and I were just reprimanded but didn't break any laws. So Krogan cones out and tells me how he pulled some strings with a justice and then we do a quick job and all leave town.
Us: Who was the job for.
O: Never knew.
Us: Where's Tsuto headed?
O: Probably Riddleport. Should've known he wouldn't let it lie. I had NO CLUE about the monster things in your house.
Us: Keep him here until Cezar gets back?
Chano: Detect magic. The sword, 5 arrows. +1sword, +2arrows.
The faceless creatures had some clothing. 50gp in rubies. Poisoned dagger. (no magic) Folded parchment.
One has a crude map of the city with a circle around a location that could be Kaijitsu manor. A crude drawing of Tsuto. The final note is a representation of a sundial showing about 8:30.
Krogan had some masterwork gear and a credit voucher for someplace in Underbridge.
Cluddox gets Orik a few sips of water.
Cezar arrives around 10:30am. Solomon goes to clean up for tea. Cluddox and Camlo stand guard over the monster. Cezar and Chano head out to find a non-dirty guard station.
Deverin villa. Well appointed and The butler waits Solomon in a sideboard. Breezing into the room is a handsome older lady. She looks him up and down.
Lady: You are from Sandpoint. I was looking forward to meeting you. You have removed an unpleasant problem. I've been hoping to get to know you better.
The next hour is small talk and she's drooling on him hard. She noted that the Kaijitsu brat got himself back in the house. Her complaints fell on deaf ears.
Lady D: ANYway. How soon do you want to see my bedchambers? 
Solomon's fortitude save keeps him going for a little while. But she finds him a little unskilled. She does invite him back later though.
Cezar and Chano head to the Arvensoar.
We'd like to report an incident.
$Guard: Who are you.
Us: Sandpoint Fastbois. Who's going to clean the bodies?
$Guard: Bodies!
Guards are sent and the fighters are on edge as the place is ransacked. Good thing the nosey neighbor is distracted. We kill the unconscious thing and they haul it away. Cluddox and Camlo babble like idiots until the guard is annoyed enough to just haul us downtown too.
A good 2-3 days of CSI: Magnimar and we're getting weary. Solomon promises Lady Deverin some personal attention for her influence to lower us from "jail"  to "house arrest at Kaijitsu Manor".
The guards have been assigned to hard labor in the Hells. Orik claims he was mislead by Krogan. We don't actually care too much, we just want him to go away.
The guards are still wanting to get us to spill about who's at the top of all this. We don't and they decide to keep us for several more days to give us time to "think about it."
Aug 25
1 week of living expenses. We bring in a good concierge and the house is getting cleaned up.
None of us notice, but snuck into our food is a slow acting poison. Fort saves. The poison builds up and in the end causes death.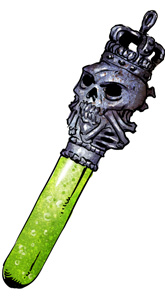 Aug 27
After we note Solomon doesn't come down early, we go upstairs only to find him dead!
Us: GUARDS!
Guards: What did you do to this guy?
Us: He's our friend!
A cleric of Desna is brought.
C: Yep. He's dead. This is a expensive, rare poison. After a donation we find we've all been poisoned. It's working on us. There must be hella resources behind this.
Guards: Well, shit. Clearly you were defending ourselves last week. Think we're good now.
Camlo works an angle to get some help for Solomon. Lady Deverin pulls strings and shames the hell out of the town guard so the city pays for the Raise Dead.
5th: 4500XP
We all ding.
We trace the food to the concierge service. The guards check for us and don't find anything.
Solomon is caught by Cluddox and Chano burning expensive Kaijitsu furnishings. Camlo: Don't burn my shit. This turns into some interesting insights into Solomon.
Chano detects magic on the table trap. He notes there is a reinforcement causing the trap to go off if the dispel magic fails.
Camlo and Cluddox are sparing in the backyard. Unbeknown to us, Lady Devering is taking notes on the young men's activities. And chests. And abs. And buttocks. And…
End
15*level XP
1/2PEP
Paul PEPs
½ to Joe for fire
½ to Joe for Deverin
½ to Kev, Eric, Brian ensuring limited nature early morning
P2P
Brian: ½ to Kev for hp and hat of disguise, and ½ to Eric for Cezar
Eric ½ to Kev for hat, and ½ to Joe for tying up the doorway
Kev: ½ to Joe for combat and, ½ to Brian for lighting bolt
Joe: ½ to Kev for being our hp/tough, and ½ to Eric playing Cezar well!
Next week.
Should all be here.
YAY SPORTSBALL!
This entry was posted by
kevin
and is filed under
Announcements
.