And We Thought the Flesh Jelly was Bad!
Posted by
kevin
on Aug 11 2017 in
GM Posts
We're starting to get good at killing large horrible monsters. But I don't know if that's something to be proud of.
8/6/17
Start
½ Pep Start
30 * level XP
The Hezrou are fighting
Benco: Charge H2 and 1hit 20dmg
Sainooli: Move to H3 AOO 1hit 16dmg to Sainooli Attack! 1miss
Zeden: In grapple. Channel Energy! 27heal to all in 30'  
Alex: MM? SR? Nope!
H3: Bite Sainooli: 1miss 2miss 3hit Grapple? Yes!
Benco: Full on H2 1hit 22dmg 2hit 19dmg 3hit 21dmg DEAD!
Sainooli: Ring of Freedom of Movement!!! 1miss 2miss 3miss
Zeden: move to H2 AOO 1miss Zeden: 1hit 18dmg
Alex: Move into water and near combat.
H3: Unholy Blight. Concentration? Good! Everyone! Sainooli Fail. Full Dmg 13dmg Sickened for 1d4 rounds.
Benco: Double move to H3
Kev? Get AOO? Nope.
Kev and Brian ½ PEP
Nope Brian's ½ PEP to Joe
Sainooli 1hit tink 2hit tink :(
Zeden 1hit 11dmg 2hit 13dmg
Alex: move a little closer and aura of despair  
H3: Teleport? Concentration fail! Spell doesn't work.
Benco: Attack 1hit 13dmg 2miss 3hit 23dmg
Sainooli: Move to Alex "Make Stronger!" AOO 1hit 18dmg
Zeden: Full Attack. 1hit 20dmg 2crit 18dmg
Alex: Heroism on Sainooli! Brian: Will save? She fails Continue aura
½ PEP Brian for remembering.
H3: Unholy blight! Will save 18 Full Dmg 23 Benco and Alex fail.
Benco: Attack. 1crit 24dmg DEAD!
Out of combat.
Zeden channels 30hp, 27hp. He then pops another heal for Sainooli
12th 5400 XP
11th 7422 XP
Alex casts Cushioning Bands on Benco. DR2/ Piercing & Slashing. ½ dmg from falling, being buried or swallowed whole. 132HP until used up.  
Stan the gnome fighter has joined us.
He apparently owes money to Benco.  
We give Jason a quick catch-up.
There is enough slime from the dead demons to harvest 10HD each.
We see a landing up the large stair to the east. The northwest passage soon turns north. Sainooli looks up the steps. We follow as she searches up the stairs.
ON the landing are stairs continuing up to the east and passage to south. Life sized statues of olman warriors. They wear helmets and shields and carry spears. We check the stairs and are pretty sure these are the stairs we looked down earlier.
Do we check the room? Sainooli checks the statues. After 10 minutes or so she finds nothing. We head south. 100' or so and we see a room ahead.
A square room holds 18 3' tall urns. As well as fishing tools. They are more recent than Olman. Stairs heading down to the west. Listen check… Some of us hear what sound like voices. Words: Unknown, but Alex thinks it's aquan. Zeden hears splashing and sharp hushed whispers. He is also thinking there's three creatures.
Alex and Zeden head down announcing they are coming.
A large limestone flooded cave. The stone fashioned into strange furniture. The table holds many vials of translucent colored liquids. The water appears 4 feet deep. The creatures attempt a surprise! The large fiendish kopru are failing to hide behind the tables. We've heard of this race from the Sasserine Six. These seem much larger than the ones we've heard of. Slightly submerged around the water are gigantic oysters. Strange hook like growths coming from their shells. Sainooli believes that the tools above are used on these oysters.
Init.  
The water is 4' deep and anyone inside gets +2 cover
Surprise Round:
Sainooli: Move ahead of Alex, draw weapon
K1: move up
Benco: move into water
Stan: Surprised
Alex: Haste
Zeden: Move and draw.
K2: Rears up and gestures at Sainooli. Dominate! Save is good.
K3: Dominate Sainooli again.
Full Round.
Sainooli: Charge at K1 1hit 13dmg AOO 1hit 21dmg
K1: Dominate Stan. Save good.
Benco: Sword away. Draw bow. Shoot K2 1hit 5dmg
Stan: Dives in and swims toward the nearest table.
Alex: move to Zeden and Magic Circle vs Evil.
Zeden: Double move to K1
Z: can see they are wearing masterwork armor and a coral holy symbol of Demogorgon
Sainooli: 1miss 2miss 3hit 15dmg 4hit 9dmg Shaken? It fails!
K1: Withdraws south towards 2&3
Benco: Shoot K2 1hit 6dmg 2miss 3miss 4hit 9dmg
Stan: Full move to K2. AOO 1miss Counterstrike 1hit 15dmgt
K2: 5' away and attack stan Tail Slap/Smite Good 1hit 22dmg claw 1hit 10dmg claw 1miss bite 1miss Auto Grapple tail: Success. Constrict 29dmg
Zeden: Charge K3 AOO 1miss Charge crit 35dmg
K3: To Zeden Smite Good 1hit 23dmg 2miss 3miss 4miss Grapple? Constrict 31dmg
Sainooli: Move up and Howl! K1 shaken! Enter rage. All 3 fail and are all shaken at Sainooli's rage.
K1: Shaken Sainooli: 1hit 2hit 3miss 4hit 7dmg
Benco: Shoot K2 1hit 10dmg 2hit 3dmg 3miss 4hit 5dmg
Stan: Activate ring of immolation. It doesn't seem to take any damage. Break out of grapple? Yes, Stan is out. 5' swim. AOO hit 18dmg. Grapple? Fail
Alex: Charm Monster on K3. SR passed. Made its save
K2: to gome 1miss 2miss 3miss 4miss
Zeden: On K3 1crit 19dmg 2hit 18dmg 3hit 25dmg
K3: Squeeze Zeden. Constrict success 20dmg Pin
Sainooli: 5' to K1 1hit 12dmg 2hit 15dmg 3hit 10dmg 4hit 10dmg
K1: sainooli 1hit 27dmg 2miss 3miss 4miss No grapple 5' away
Benco: Shoot K2 1miss 2miss 3miss
Stan: Attack K3 Flay! 1hit 28dmg DEAD! Spin to K2 2hit 31dmg 3miss 4hit 26dmg DEAD! Swim OK.
Alex: Delay
Zeden: Channel Energy 23HP
Sainooli: 5' and 1miss 2miss 3hit 10dmg 4hit 15dmg DEAD!
11th 5940 XP
12th 4320 XP
The Kopru are wearing large masterwork studded leather. Six of the oysters have reached 8' across! The tables still have much glasswork.
Alex detects the armor is magic. Studded +3. We search the bodies as well. Smash the Demogorgon holy symbols. 12HD
5 XP for each holy symbol
Alex finds nothing hidden about the table. Various chemicals. They could stimulate pearl growth in oysters. 100gp of pulverized gems in a crystal box.
Benco checks out the oysters. They're obviously altered in some way. Black and white striped shells covered in wicked barbed hooks. Sainooli thinks the tools would help open them. But she doesn't get it open and it starts wailing!
There is a passage heading east and one heading south. South is soon submerged as the ceiling drops to below water level. We head east.
We group up and Zeden gives us 26hp and 24hp.
The eastern passage soon widens into another room where the limestone is formed into lounge furniture. Sainooli notes an underwater passage leading out. A little debate and we head back to the room with the Hezrou.
Southwest passage. Filled with water. Just inside and off the hall is a room full of cells. Sainooli thinks it leads to the torture chamber she fell into from above. All appears rusted and covered in ceiling. We continue past the room and down the hall. Corner turns right to the north. Stairs rise up out of the water. There is a landing at the top and stairs lead back down.
Stan believes that something is suspicious. He wants to search the walls. Benco complies. He finds nothing.
The water on the other side is only two feet deep. Sainooli continues into the water. It's quite slimy on the bottom. It begins to eat into her flesh!!!
3con  
Alex has heard of green slime. It's dangerous and can kill. It can be scraped but will probably destroy whatever it scrapes. After that magic can burn or freeze it off.
Sainooli stumbles up and Zeden draws a dagger and scrapes it off her leg. He tosses his dagger before it eats his hand.
Meanwhile Stan is flaming into the water. Uses up a round of his ring.
Zeden pops Sainooli with a lesser resto. Stan continues. And manages to burn all the slime away to the next door.
11th 162 XP
12th 0 XP
The door is ancient and swollen into the frame. Sainooli steps up to the door and searches. Take 10 and no traps. Sainooli lightly taps on the door with a Str 6. After a few tries opens the door and the water rushes in!
Alex loses his footing and slams into Zeden, knocking him down and the two of them slam into Stan. Stan holds us up. 2non lethal
A stone desk carved as an olman head sits in the room. Walls are covered in shelving with stone tablets on them. Take 10 search. Benco finds the tablets have info in them. It's ancient Olman. Nothing seems pertinent, but they must be worth a good 6000gp! In the desk is a secret compartment in the left eye. There is a magical dagger. +2 Human bane. 800gp two coral statues of fish with ruby eyes each 3000gp.
We load the tablets into our portable hole.
Zeden is getting a little flustered at the two olmans not caring about their history.
We head back to 4' deep water and take the northern route. There are cracks, some several feet, in the masonry. Alex takes a look and thinks they were chewed by rats. Possibly giant ones. Sainooli proceeds with caution. She thinks there is some sort of hallway through a left hand one. We debate sending Stan. Alex refreshes message.
He proceeds and hears squishy sounds from the east…
Gooshing out of the eastern holes come some sort of yellowish slime, pseudopods grasping!
Init. 
Ochre jelly. Ooze. This one appears way too big. HD around 17! Slashing, piercing, elec, no damage! They just split it. Acid dissolves only flesh. Immune to mind affecting. Climb speed. Grap and constrict blindsight. Solitary. Mass of protoplasm. Underground creatures. Malleable bodies. They are sought out by wizards. Often intombed with people to be dissolved instead of burned. The greatest are numbered to develop poison and noxious gas.
Stan: Continues forward. Ready action to run away.
Benco: Delay
Sainooli: Squeeze up to Stan
Alex: Move back
Zeden: Put sword away, draw greatclub.
Jelly: Moves out of the passages and into the main hallway.
Benco: Delay
Stan: Move through tunnel behind it. Ready to move away.
Sainooli: Move down small hall. "I cant harm this"
Alex: MM 8dmg Back up a few steps.
Zeden: Spiritual ally! SA appears between Zeden and Jelly Greatclub 1hit 13dmg
Jelly: Seems to ignore the force creature. It moves toward Zeden. Ally AOO 12dmg
Stan: Spring attack the Jelly. Aid another on Zeden
Benco: Move back.
Sainooli: Move to next passage. Toss a vial of poison. Doesn't hurt it.
Alex: MM 8dmg
Zeden: Full attack 1hit 9dmg 2hit 12dmg Ally 1hit 15dmg
Jelly: Reach at Zeden. Slam 1hit 11dmg 6acid Grapple check? Success. Sqeeze 15dmg 3acid
Stan: Spring attack and aid another. Zeden +2
Benco: Delay
Sainooli: Move south to blue room.
Blue ceramic tiles with statues far deteriorated. Stone trap door in ceiling. No weapons.
Alex: Move to Zeden Pull scroll Cushioning bands
Zeden: Ally 11dmg Full attack. 1hit 13dmg 2hit 8dmg
Jelly: Grapple to constrict. 11dmg 3acid He's pinned.
Stan: "anyone have a weapon?" Alex: I have several. Stan Spring attack and +2 Zeden
Benco: move up
Sainooli: Move up in cave. Squeezed. 1hit 8dmg
Alex: move to Benco. Protection from acid
Zeden: Ally: 10dmg  Z: Freedom of movement. Standard action.
Jelly: Slam on Zeden 17dmg 3acid
Stan: Same strategy. +2 ac to benco
Benco: Punch. AOO? Miss 1hit 3nonlethal 2hit 3non 3hit 2non
Sainooli: 1hit 6dmg 2hit 4dmg 3hit 7dmg
Alex: Draw magic staff throw over to Stan
Zeden draw sap and hold to Benco
Jelly: Attack Z 1miss
Stan: Swim to staff. AOO? Puch back 1hit 14dmg 3acid back pick up staff
Benco: take weapon 1hit 7non 2hit 4non 3hit 5non
Sainooli: 1hit 9dmg 2hit 4dmg 3hit 4dmg
Alex: draw wand and 8dmg mm
Ally: 1hit 6dmg
Zeden: 1hit 4dmg 2hit 14dmg
Jelly: Slam zeden 1hit 19dmg 6acid
Stan: 1hit 21dmg SMOOSHES INTO A PUDDLE.
We return each other's weapons.
11th 1320 XP
12th 1080 XP
Stan goes down to explore the lair. It is disturbingly clean. He finds nothing and comes back.
We debate where to go. We squeeze up the tunnels. Alex gets stuck for a bit but gets himself out.
The room is tiled with ancient olman statues. Monsters with strange arms. 12 statues in all. Ceiling is 15 up. No access to the trapdoor. Alex steps in and a portcullis slams down in the doorway. 4 of the statues come to life!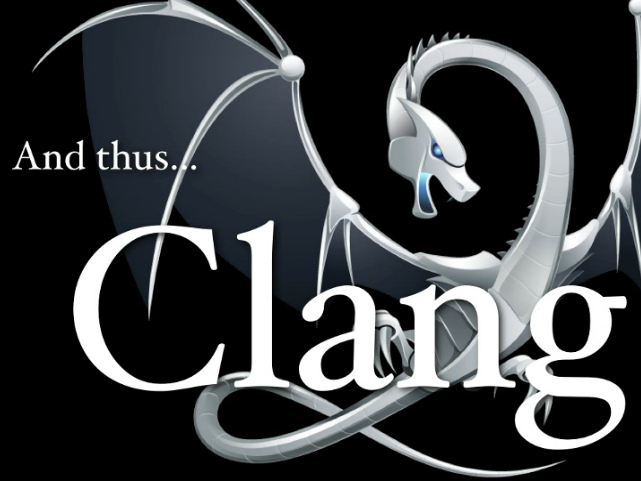 Init.
End.
½ PEP
30 * level xp
Paul PEPs
½ to jason for stan
½ to brian for lecturing
½ to kev for spell use
P2P
Brian ½ to kev for spell / ½ to jason for stan for the win
Joe ½ to brian and kevin for good reminders
Kev ½ to brian for magic / ½ joe for improv
Jason ½ to brian for toe to to / ½ to mitch same
Mitch 1full to jason for stan wins
Next week is good.
Remember Cushioning bands on zeden and benco, Protection from energy on benco and heroism on sainooli.
This entry was posted by
kevin
and is filed under
GM Posts
.
1 comment