Welcome, Agents
The spring of 1967 had been wetter than normal. Summer was fast approaching and even London gets muggy this time of year. It's humid, but you've never let anyone see you sweat. Not in an Italian tuxedo, anyway.
The anteroom was surprisingly mod. Not what you expected in this empire era office building. Even the chairs are all telephone seats. Comfortingly natural. In the room with you are a few other recruits and a fashionable secretary. The others waiting are familiar. You've seen their like before. Skilled. Dangerous men and women. Specialists in their fields. Like you.
And the secretary. Her hair is styled young. Long and straight. And she's humming that new Carrie Anne song. You sense confidence about her, too. Like there's more to her than looks and you're not sure you want to find out. Finally the last attendee arrives.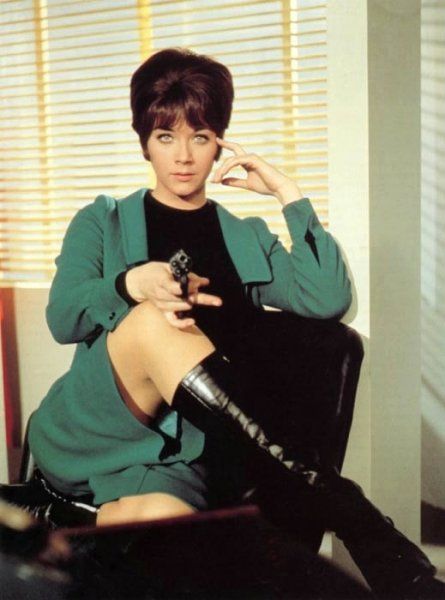 The alert secretary opens a door revealing a classic British study. Sitting behind the main desk is a corpulent man of obvious English aristocracy. He seems to be trying to drain a bottle of fine wine all by himself.
"Yes, Miss Deeds? Ah, the latest recruits. Thank you."
Without rising, he offers you leather chairs near a small table upon which rests a bottle of scotch and exactly the correct number of glasses.
"Ladies and Gentlemen, thank you for coming. Welcome to the Supreme World Intelligence Network Group. You may call me Auntie."
"You are each about to become an important asset to our organization, dedicated to protecting the world from the kinds of strange and unusual threats that the posturing superpowers of The Eagle and Bear are too preoccupied to address."
"While the world spins on and the people huddle and worry about nuclear armageddon they forget to look out for other threats and not everything that threatens the safety and security of the world is dropped from a bomber, fired in a missile or carried in an armoured vehicle."
"There are organisations with greater interest in controlling the world than destroying it. Groups that prefer profit to destruction. Conspiracies that place power above ideology."
"There are scorned geniuses with technology that seems like magic along with egos that match the domineering gods of Greek mythology. There are mysteries and powers that defy comprehension."
"Someone needs to deal with these and the conventional forces of the world's intelligence services simply aren't up to the task of doing so. That's where we come in. Skilled people from around the world with their own specialities that we find valuable. In our organization, you may become a member of section six, information gathering. Or section twelve, deep espionage. Or maybe you're suited to the more violent section seven."
Auntie pauses here to empty the rest of his glass of wine before refilling it.
"The reins of power, ideology and progression are changing hands. The rise of British psychedelia, American counter-culture, and protesting of the Vietnam war can't be stopped by the old men in power. They can't stop the rise of forward thinking people like you."
"We're an agency that embraces progressive ideas and methodology. Which means we actually desire your open mindedness and style as well as your skills. People who aren't afraid to run roughshod over the old order. Do what needs to be done for the good of the world. Vision and results are the metrics we use here."
"The world needs protectors, skilled defenders who place the world as a whole ahead of any other considerations and are willing to set aside their differences, their preconceptions and even their national loyalties for the greater good of humanity and the Earth as a whole."
"If you have the skills, character, and panache to do this, you'll be an asset."
Here Auntie raises his glass to you before finishing.
"Congratulations, ladies and gentlemen. You are now…"
No feedback yet